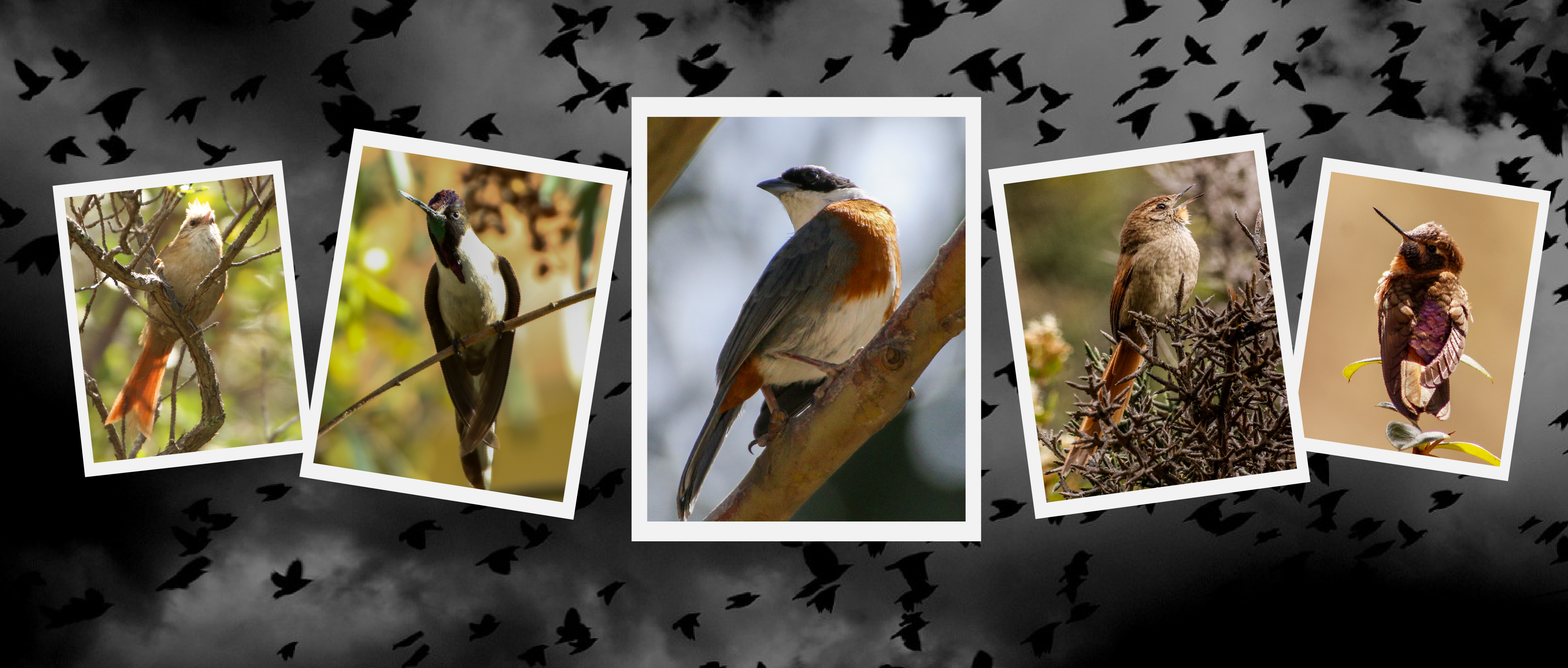 Cusco Birdwatching and Cusco endemic birds in Balcon del Diablo
Creamy-crested spinetail, Bearded mountaineer, Chestnut-breasted mountain finch, Rusty-fronted canastero, White tuffted Sunbean
Elves, fairies and other magical entities definitely exist in the city of Cusco or at least it is the way you feel it in the vicinity of Balcón del Diablo, which is one of the most magical places in Cusco.
When you walk through this beautiful place known as the Balcón del Diablo you can feel all the energy of the Pachamama, the blessings of nature and an inner peace.
There is no doubt that the ancient Peruvians were very special people … The ceremonial archaeological remains built in such a peaceful place are clear examples that the shamans lived very in harmony with nature.
Until today I remember the first time I brought my daughter to Balcón del Diablo, she was 3 years old, and she asked me while she looked at me curiously … Dady, is this place a magical land? And of course, I understood the reason of her question.
Located at about 3600 meters, Balcón del Diablo is like a small canyon surrounded by rocky mountains and crossed by a small stream. Some corn plantations give it even more life and in its high parts the forests of Queuña (Polylepis sp) typical trees of that height harbor different types of Cusco birds.
Today, some shamans continue to visit the area to do their rituals of gratitude and reciprocity to Mother Earth, but also nature lovers often escape to do birdwatching at this place as well as to recharge energies.
About 15 minutes from the Cusco main square, necessarily by private vehicle, you climb the back of Sacsaywaman and take a trail through the highest mountains surrounding the city. The place is very safe and initially surrounded by eucalyptus forests.
Eucalypts were introduced and degraded the soils. However, they harbor different types of Cusco birds such as Green-tailed Trainbearer (Lesbia nuna), Blue-and-yellow Tanager (Pipraeidea bonariensis), Turdus Chiguanco (Turdus chiguanco) among others.
Upon reaching the place, you can walk next to an Inca water canal between the forests of Queuña (Polylepis sp) or go down to the corn plantations. Depending on the chosen place, Cusco birds will be different. Being a small place in about two hours, you may visit the two areas nevertheless.
Personally, I prefer to start with the polylepis area to ensure the watching of my Cusco endemic birds, since in that area you can find Chestnut-breasted Mountain –Finch (Poospiza Caesar), Creamy-crested Spínetail (Cranioleuca albicapilla) and Bearded Mountaineer (Oreonympha nobilis). Also in the vicinity we have Rusty-fronted Canastero (Asthenes ottonis).
It is definitely a highly recommended place to find Cusco endemic birds, easily accessible that requires a low to medium effort. This place can be enjoyed from 5:30 am until 08:00 am and then you can go down to the city to enjoy a delicious breakfast.
So, what are you waiting to enjoy the Cusco birds? Just pick up your binoculars and let's enjoy Cusco birdwatching!