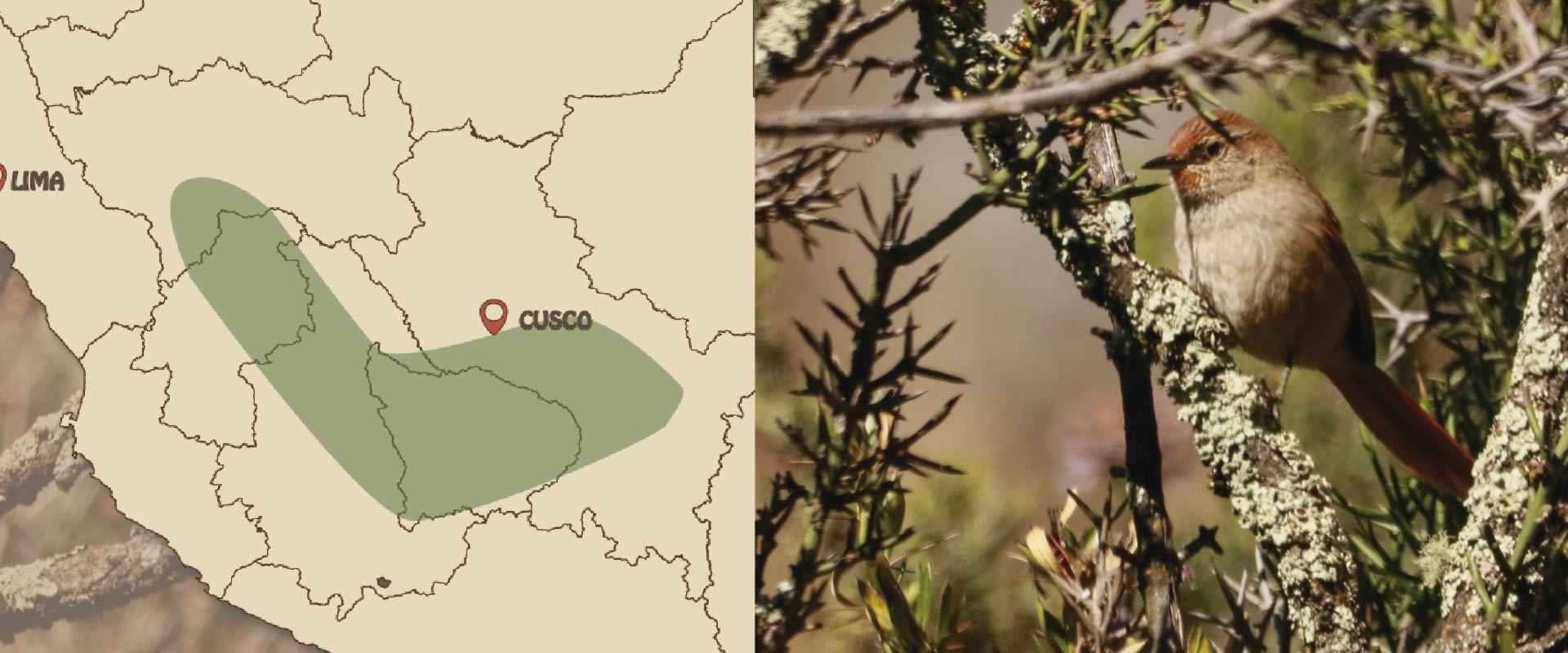 Cusco Birdwatching: Rusty-fronted Canastero
Are you thinking of traveling to the city of Cusco? Do you know that Cusco was in fourth position all over the world in the last Global Big Day? Do you know that birdwatching in Cusco is very easy?
The Rusty-fronted Canastero (Asthenes ottonis) is a passerine bird in the family Furnaridae.
It is one of the 109 species of endemic birds of Peru. Locally fairly common in the scrubs of the dry intermontane valleys. From 2900 to 4000 masl.
First described in 1901 in the Anta province, Cusco region by the ornithologist Hans von Berlepsch.
It is distributed in the departments of Cusco, Apurimac, Ayacucho and Huancavelica.
The altitudinal distribution of the Rusty-fronted Canastero overlaps with that of other different canasteros such as the Line-fronted, Junin, Streak-backed, Streak-throated and the Cordilleran, although in some cases there is difference by habitats as well as by the type of song.
The Rusty-fronted Canastero forages on the ground or low vegetation, very active, easy to hear, but very difficult to photograph. Solitary and / or in pairs.
Asthenes (Greek):  Insignificant.
Ottonis for Otto Garlepp (1864–1959) German collector in Peru between 1895–1912
This endemic bird of Peru can be observed in several of our birdwatching tours of Cusco, especially in the Balcon del Diablo Birdwatching Tour, in Tambomachay Birdwatching tour and in the Huacarpay Wedlands birdwatching tour. Remember that the endemic birds of Peru are best appreciated in Cusco.
Enjoy birdwatching in Cusco.