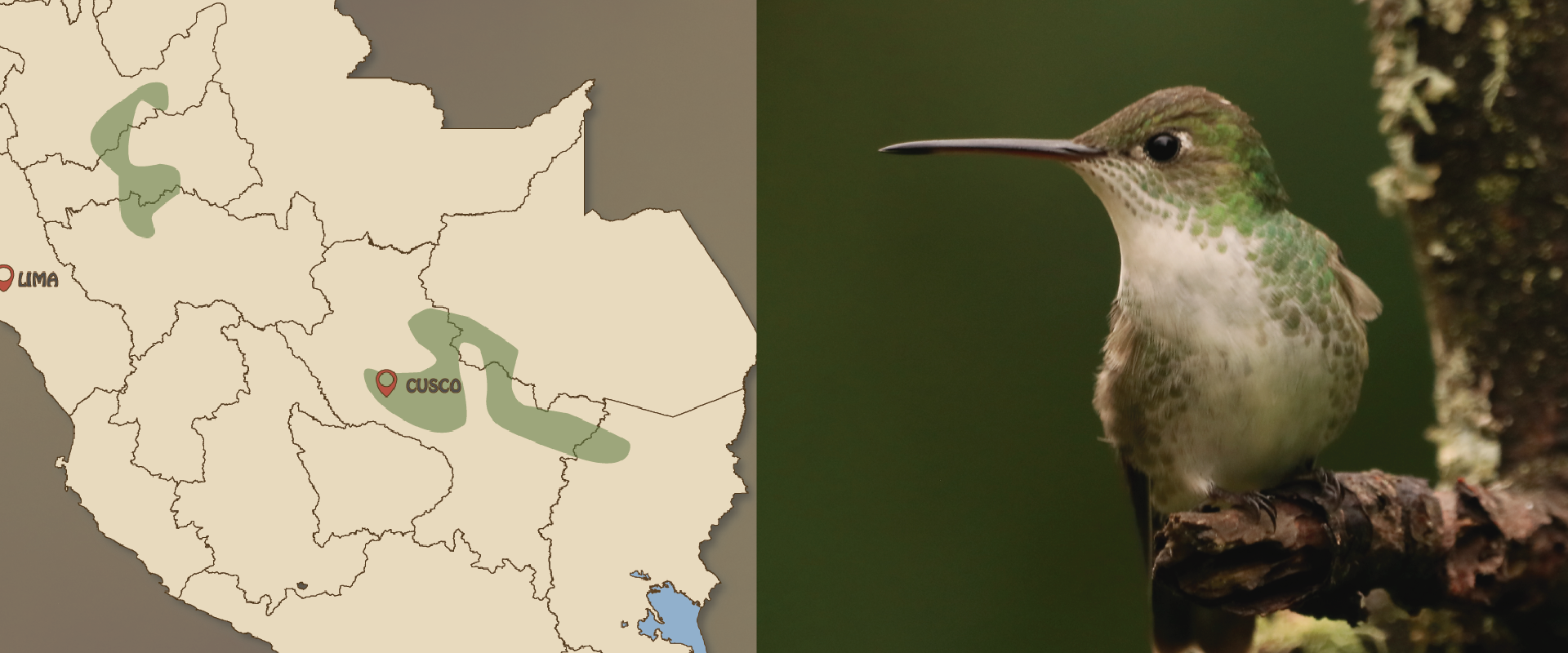 Cusco Birdwatching: Green-and-white Hummingbird
Are you thinking of traveling to the city of Cusco? Do you know that Cusco was in fourth position all over the world in the last Global Big Day? Do you know that birdwatching in Cusco is very easy?
The Green-and-white Hummingbird (Amazilia viridicauda) is an apodiform bird of the trochilidae family.
It is one of the 109 endemic bird species of Peru and one of the 3 endemic hummingbirds of Cusco. Present in the east slopes of the Andes from 1000 to 2750 masl among the treetops and forest edges.
This endemic Peruvian hummingbird is very similar and of the same distribution as the White-bellied Hummingbird (A. chionogaster) although it prefers semi-open habitats, while the Green-and-white Hummingbird prefers more wooded environments.
Likewise, the Green-and-white Hummingbird is distinguished by its completely dark coloration in the inner part of the undertail coverts (requires good view of undertail).
Its name Amazilia is in honor of Amazili, who was an Inca heroine in Jeam Marmontel's novel, "The Incas and the Destruction of the Peruvian Empire." Its epithet viridicauda is for the green tail.
Enjoy birdwatching in Cusco.
Although the Green and White Hummingbird is an endemic hummingbird of Peru that can be observed in the forests of the central jungle in the departments of Junin, Pasco and Huanuco, it is more easily observable in Cusco. It is precisely one of the birds of Machu Picchu that can be observed in our Machu Picchu Birdwatching tour.
Dare to enjoy this adventure with us, let´s go in search of this endemic hummingbird of Peru and many other birds of Machu Picchu!