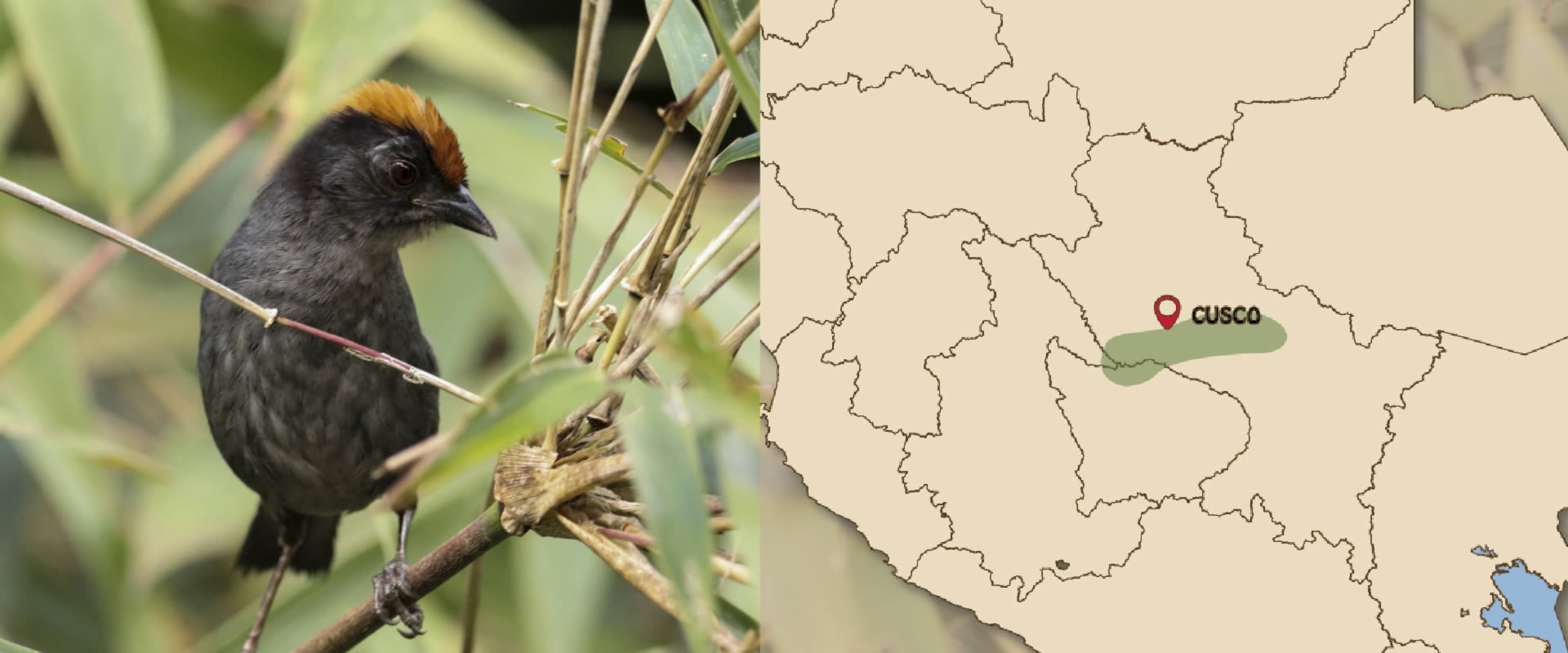 Cusco birdwatching: Cuzco Brushfinch
Are you thinking of traveling to the city of Cusco? Do you know that Cusco was in fourth position all over the world in the last Global Big Day? Do you know that birdwatching in Cusco is very easy?
The Cuzco Brushfinch (Atlapetes canigenis) is a passerine bird of the passerillidae family.
It is another of the 109 endemic bird species of Peru. It is found in a very restricted range, from 2450 to 3000 masl in the humid montane forests on the east slope of the Andes, basically in the department of Cusco and a very small part of Apurimac,
Almost totally gray, Its opaque black color contrast with its reddish-rusty crest. Very similar to Slaty Brushfinch (A. schistaceus) although with a very different distribution. Easily recognizable.
It forages in Andean humid scrub, dwarf forest and it is often associated with patches of bamboo chusquea.