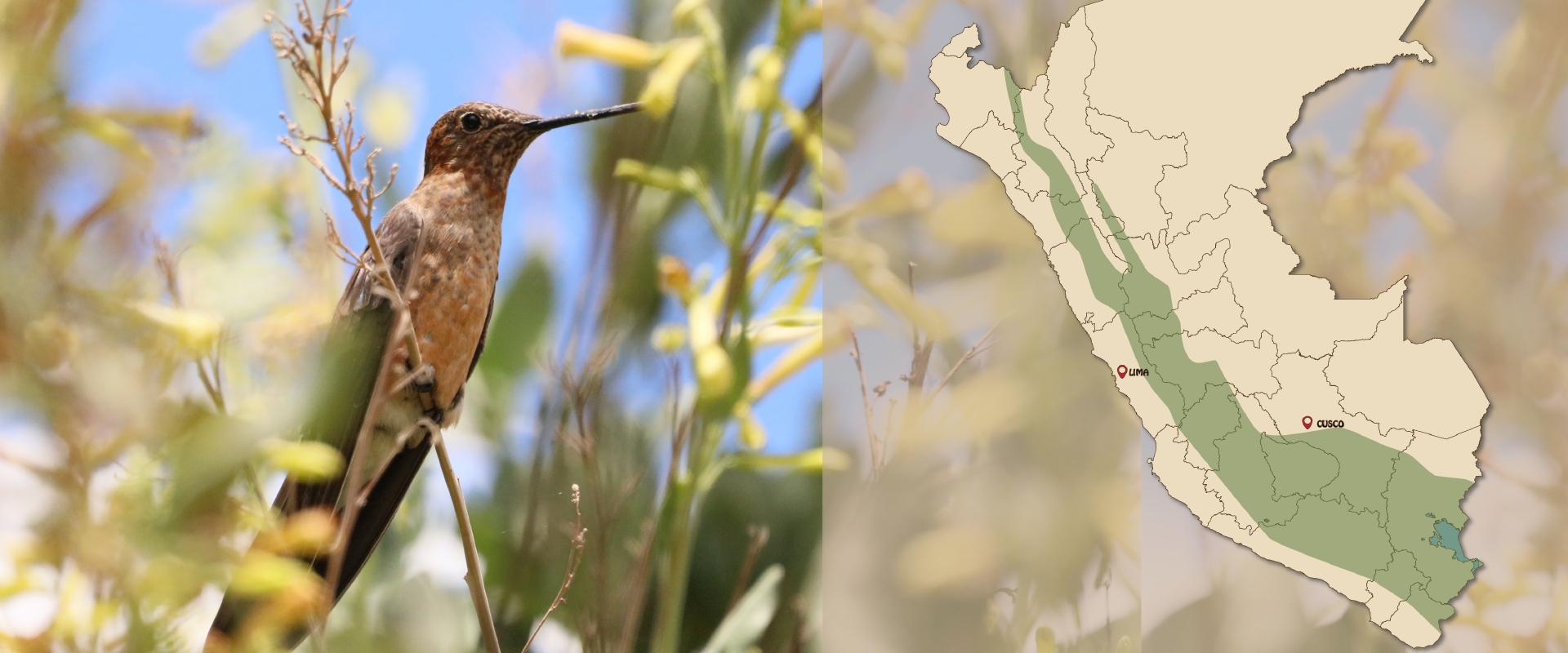 Cusco Birdwatching: Giant Hummingbird
Are you thinking of traveling to the city of Cusco? Do you know that Cusco was in fourth position all over the world in the last Global Big Day? Do you know that birdwatching in Cusco is very easy?
The condor of the hummingbirds named in that way due to its large windspan. This bird can be found in different countries of South-America, but here in Peru and specially in Cusco it is easy to see it. The Giant Hummingbird is 22 centimeters, that makes it easy to find. It's a large bird with a slow wingbeat. At Huacarpay wetland it is always getting fed on the flowers of a tabaco type from the area.
The Giant Hummingbird is always competing with the sparkling violetear as with well as the Bearded Mountaineer.
The Giant Hummingbird is a very important pollinator of flowers. I remember a birdwatching day with a client/friend. He asked me from a distance: "what kind of bird is a big brown hummingbird with a yellow forecrown… Hehe, It was a short moment of doubts, a hummingbird with a yellow forecrown? Until I realized… It is a Giant Hummingbird that has just pollinated a flower.
If you want to go to the countryside, not necessarily because of this bird, it will still appear in front of you, specially in Balcon del Diablo, Huacarpay wetlands, Ollantaytambo town, the Archaeological center of Tambomachay and other places.